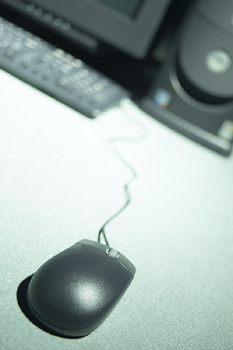 Safe Email and Internet Practices
Malware. Spyware. Spam. Viruses. They're everywhere, and a threat to any business whose employees don't know the intricacies of stopping the threats at the first source: them. This two-hour seminar trains corporate and government employees on how to deal with the "dark side of the Internet."
Our Safe Email and Internet Practices seminar provides easy-to-understand guidelines on avoiding the threat posed by Spam, viruses, worms, Trojan Horses, Adware and Spyware and Hoaxes, arming employees with a basic understanding of the threat from malicious programs and emails.
Attendees learn the basic threats posed by the Internet and email, how to recognize them, how to avoid them and what to do if an individual desktop computer is compromised so a company can salvage that desktop and stop it from spreading to the entire network. The seminar also covers best practices to avoid Malware and Spam and how to effectively and efficiently use anti-virus software, allowing ample time to answer specific employee questions.
On-Site Services
Tough Guy Computing provides one-on-one consulting and troubleshooting services with our On-Site Services, including our Custom Management Software Integration. From PC or server problems to network troubleshooting, Tough Guy Computing tackles the problems so businesses can get back to productivity.
Tough Guy Computing can troubleshoot a desktop PC, an email or hosting server, a database server or a network, install new software or solve an Internet connectivity issue. We've consulted with companies to help them chose the right new hardware, assisted with software installation and integration and helped businesses recover from viruses.
Our integrated approach to On-
Site Services enables us to not only fix any existing problems but also suggest solutions so problems don't re-occur in the future.
Managed Tele-Computing
We specialize in getting new and mature businesses up and running using an exciting multi-user technology called Terminal Service that brings your user's desktops to them anywhere in the world anytime No need to purchase one computer for each employee whenyou can lease or purchase just one for everyone to share simultaneously. Think about it! The savings are enormous.